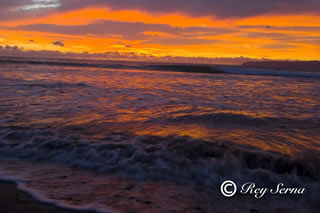 Welcome to Properties in Dominical Real Estate. Our office is located in the South Pacific town of Uvita, serving the Quepos to Palmar Norte area and into Perez Zeledon. At Properties in Dominical we live and breathe real estate (and surfing). Our local expertise will assist you with all aspects of purchasing property and relocation, while providing priceless insight into living in the area. With varying options for property investment in the South Pacific region, our team works to provide you with professional and dependable service, assisting you in finding a piece of Costa Rica to call your own.
Our listings in Dominical vary from beachfront condos and luxury estates to small homesites and development land. Our listings in the Dominical area include the communities of Lagunas, Matapalo, Platanillo, Dominicalito, San Martin and the ever popular Escaleras. The laid back atmosphere of the Dominical area is infectious, offering some of the best surfing in Costa Rica and the most diverse ocean views around.
Our Uvita, Bahia Ballena listings vary much the same, riverfront lots and properties are the gems of this area. Sitting at the core, this town provides all the amenities one may need, such as grocery, banking, medical and schooling. This stretch of the coast, which is home to the luxurious Kura resort, was recently voted as the #1 Hottest Travel Destination by Travel & Leisure Magazine. Marino Ballena National park, which includes stunning beaches like Playa Arco, is home to the famous Whale's Tail sand bar and sees the yearly migration of Humpback whales.

Our Ojochal listings bring out the best about this hidden community and extend into the more removed communities of Tres Rios and onto the town of Cortez. Being deemed a "foodie" town, Ojochal is home to some of the finest restaurants in Costa Rica, such as Exotica, Citrus, Ylang Ylang and Azul. Stretching into the mountains, the views and privacy many of the properties offer has made this area stand out from the crowd.
This stretch is located 210 km (130 miles) south of San Jose. The border to Panama is 150 km (93 miles) South of Dominical. The area features some of the best canopy tours around, nature hikes at Hacienda Baru, waterfall tours to Nayuca falls, ATV tours, snorkeling and of course surfing.
The coastal stretch from Dominical to Ojochal encompasses a natural beauty to which none can be compared. The 10+ beaches which dot the coastline along a 30 km stretch are all varying in their tropical ambiance and feature some of the best surfing in Costa Rica. The untouched beauty which still remains, where the mountains meet the ocean and the primary rainforest flourishes, that is what makes this South Pacific area of Costa Rica so special.
Our Properties in Dominical office is located in Uvita de Osa, Puntarenas, at the Dome Comercial Plaza, office #18. Our office phone number in Costa Rica is (011 506) 2743-8028 and our US office phone number is 1-844-317-6655. Please visit our About Us page for more information on our team as well as how to contact each directly. Visit our blog for interesting articles on life and real estate in Costa Rica. We look forward to assisting you in finding a piece of Costa Rica to call your own!