The hidden beauties of Tambor
---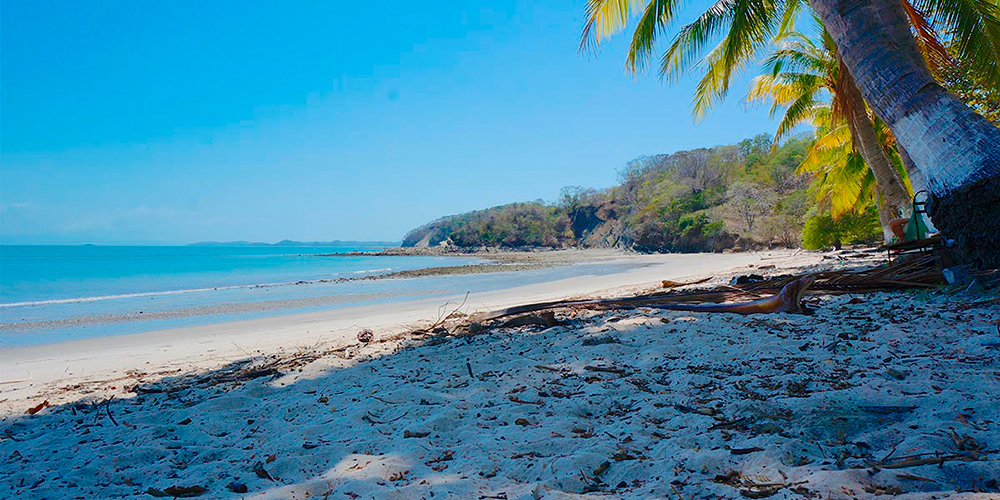 ---
Nested in a coastal village in the Nicoya peninsula and the Puntarenas province, Tambor is the perfect place for a serene family vacation or an adorable destination for your feature home. Living surrounded by stunning beaches will get you inspired forever. Overall, the area is known for its evergreen forest and a large amount of wildlife including turtles, hawks, and more than 200 species of birds for all you bird-lovers! Even though the area is still growing as a popular touristic destination, what it lacks in extravagance it makes up in raw nature and tranquil activities that are perfect for kids and groups of people. Be it snorkeling and deep-sea fishing or horseback riding or a game of soccer on the beach, activities in Tambor abound and are going to keep you entertained during your entire stay. If that's not enough, here's a list of activities you might also like:
Hiking trails and fauna observation at Curú National Reserve
Visit Isla Tortuga for a glimpse of white sand beaches and options for nautical sports (snorkeling, surfing, kayak routes, etc.)
Enjoy the food and beverages on its different beaches including Playa Tambor, Montezuma, Malpaís, or even Santa Teresa which is about 35 minutes away.
9-hole Golf course
Visit Cabo Blanco National Reserve
And much more…
The access to the area is facilitated by the Naviera Tambor Ferry boat that leaves you in Paquera, 45 minutes away from Tambor, making your travel way more comfortable and less time-consuming.
As you go down to the southern part of the village, you will find a little fishing town where anchored boats fill the view and perfectly complement the calm Pacific Ocean ocean ahead. As you can see, we are talking about a very soothing ambiance that might just be exactly what you need as we course through these stressful pandemic times.
The laid-back atmosphere that permeates the region will without a doubt make Tambor a unique experience of living and or vacationing and help in fully establishing a connection with the area and its wonderful flora & fauna. Don't worry, If you're looking to save a memory of Tambor there are many souvenir shops located around the town and other essentials you might need such as restaurants, bars, supermarkets, and car rental offices. We hope to see you soon in Tambor to enjoy one of the most magical places on earth where you will want to spend the rest of your life in this incredible blue zone in Costa Rica.
---