Why Costa Rica Is An Attraction For Tourists?
---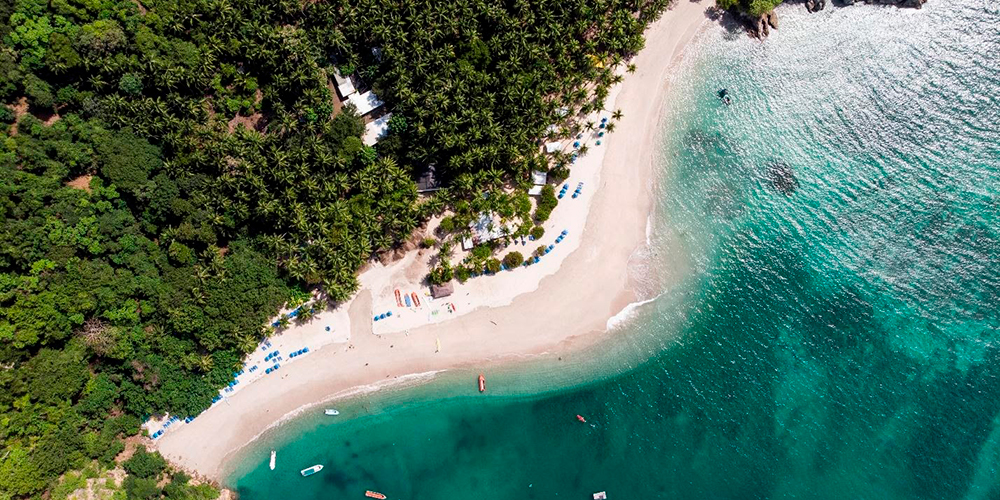 ---
With tourism ranking as the third-highest source of income in Costa Rica, it has made itself a tourist leading place throughout the years. It is home to several species, artifacts, monuments, and sceneries. Tourists visit Costa Rica to enjoy its clean air while benefiting from the exploration opportunities it offers too. It is a place for everyone – young or old – child or adult.
Its popularity continues to be on the rise due to many reasons.
Geographical location
It is near to both North and South America, making it a central place to visit. It also experiences a tropical climate, which is ideal for anyone thinking of going on vacation.
Biodiversity
Being home to more than 850 Avian species, Costa Rica is famous for its bird watching. These species comprise almost 5% of the country's biodiversity. Their Carara Biological Reserves contain the largest community of scarlet macaws.
Hospitality
The best thing about the country is that it never fails to make you feel at home whether you are a local or a tourist. It makes you feel welcome. Costa Ricans promote peace and warmth; they provide one with an experience that makes the visit memorable. So why not pack your Gucci Bags and choose them as your next tourist destination?
Culture
San Jose, Costa Rica's capital, is home to many museums. The Museum of Costa Rican Art and the National Museum comprised of various artifacts. Many people who visit the country would particularly want to see the Guayabo National Monument. It is the most ancient archaeological site constructed between 300 B.C to A.D 1400.
Chocolate
If you are a chocolate lover, then this is the place for you! The Timbirina Biological Reserve offers tourists to see the chocolate-making process. In the end, people can even taste samples once they are ready. Not only that, but they also have an organic farm called Finca Kobo, where people are welcome to go on a tour visiting the various specimens of the cacao fruit (from which chocolate is made).
Spas
It also has a memorable spa experience to help you unwind. One is laced with essential oils and chocolate, and that too in the open-air bungalow, making it an unforgettable experience. In Costa Rica, if you haven't put a mud mask on from Mount Arenal to exfoliate your skin and cleanse your worries in its air, you haven't lived!
Volcanoes
Costa Rica's Mount Arenal is one of its active volcanoes and is also a tourist attraction. It looks particularly more beautiful in the evening. Being over 5,500 feet tall, individuals come from all over the world to take a glimpse of this beauty.
Hot Springs
Due to our hectic routines, we all forget to take a break at times. Keeping this in mind, Costa Rica's Orosi Hot Springs are just the thing you need. According to Romanian specialists in 1981, the spring's water is excellent for reducing stress and getting rid of muscular pain. Feel free to hop in with a tropical drink and even your Gucci Bag if you want to!
Museums
Their Gold Museum (yes, you heard that right) is not only invaluable in the whole world but features an extensive collection of gold objects for visitors to view. If you visit Costa Rica, then this is undoubtedly a place you wouldn't want to miss out on.
Costa Rica also has a Children's Museum specially dedicated to children. It showcases 50 rooms full of cultural and scientific activities. This is a great way to let children polish their creativity as they will be able to explore an area designed only for them.
Promotion of Peace
Being democratic and a peace-loving country, they also have a University of Peace. It directly relates to aspects of peace and democracy. Additionally, it also contains works of the country's past leaders and is lovely for having a picnic.
Rafting
The Pacuare River offers an excellent adventure to tourists looking to enjoy the waters. It is recommended for any rafter aiming to showcase their rafting skills while enjoying the breath-taking scenery the country has to offer.
Double Coastlines
It is ideal for tourists who love surfing, lying underneath the sun, swimming, sailing, and all other water sports types. As Costa Rica's waters border that of the Pacific Ocean, there is no doubt that tourists will have a time of their lives.
Conclusion:
From cultural legacy to chocolates, this country contains all the wonders of the world. This culture is why it is called the "rich coast" in Spanish. Because it values biodiversity, this country is environmentally friendly. If anyone is looking for their next tourist destination, consider this country a jack of all trades.
---