Our Properties in Dominical Team
Kris Anderson - Agent
Kris moved from Columbus, Ohio to the Southern Zone of Costa Rica in January of 2000. She had worked simultaneously as a real estate agent and mortgage broker for Champagne Homes and Champfund Mortgage. Champagne Homes purchased Cinco Ventanas, a 1000 acre farm in Ojochal. The owners offered Kris the position to open and run the sales office. After her first visit, she readily accepted and has not looked back!
In 2003, Kris opened Anderson and Associates, a real estate and construction services office in Dominical. Kris's greatest strength is the personal attention to detail given to clients from the initial introduction to the closing of the deal and beyond. During the past 14 years, Kris's productive and vibrant personality has helped buyers and sellers achieve a win-win experience in the Southern Zone.
kris@propertiesincostarica.com
Direct U.S./Canada: 1-844-317-6655
CR Cellular: (011 506) 8895-1422
CR Office: (011 506) 2743-8028
SKYPE: kris.anderson07
Art Guzman - Broker
Art is an experienced broker and the founder of Properties in Costa Rica. He is committed to excellence in dedicated service and the success of a skillfully executed real estate transaction.
Having been born and raised in Costa Rica, Art appreciates the beauty and energy of his country. Art started his career in real estate as a sales manager for a family construction company, where he worked for three years. There, he quickly learned about the construction process, the importance of the right staging, and how to design and implement marketing campaigns to attract buyers. He assisted clients each step of the way, from obtaining financing through closing.
Having discovered real estate as his passion, Art founded Properties in Costa Rica in 1999. He attended courses at the National Association of Realtors as well as seminars and conventions throughout the country in search of more knowledge and experience, all the while growing his network of contacts. Art has since acted as a consultant for the National Association of Realtors and assisted in the design of their first multiple listing service in Costa Rica. Properties in Costa Rica experienced great success and became the first international office for United Country Real Estate, a U.S. company. During this time Art continued to fuel his success by attending training sessions in both Costa Rica and the United States. He participated in United Country's National Conventions in Las Vegas, New Orleans, Austin and Florida. They say passion breeds success and Arts dedication and passion for the real estate industry propelled Properties in Costa Rica's growth into one of the premier real estate establishments in the Nation.
Art attended the business school at the Universidad de Costa Rica where he focused on marketing. He lives in Santa Ana with his wife, a former world traveler and expat from Bolivia via New York. They have three active children who love soccer and the beach. They consider it a privilege to be able to raise their kids surrounded by warm temperatures, beautiful mountains, and nature in abundance.
art@propertiesincostarica.com
CR Phone: (506) 8844-5431
Canada Phone: 1-888-607-6772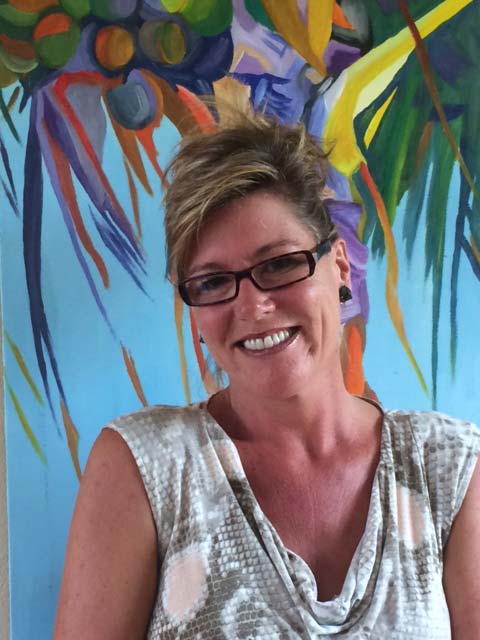 Kris Anderson
Art Guzman