Beaches in Costa Rica
---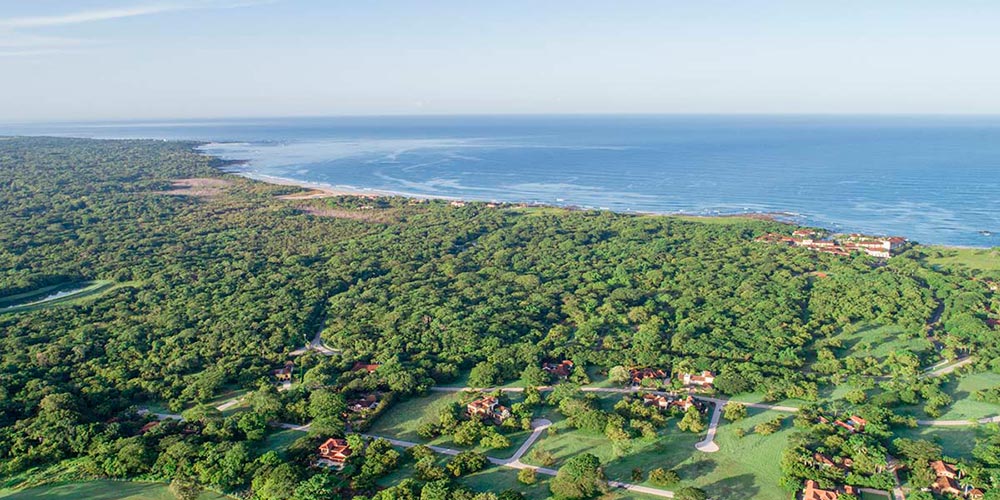 ---
Going to the beach is a great way to release some stress and clear your thoughts. Costa Rica, bordered by the Atlantic and the Pacific Ocean, is home to some of the most beautiful beaches around the world. Here are five of the best beaches to visit in Costa Rica.
Conchal is located in the province of Guanacaste, north of the town of Tamarindo. A unique characteristic of this beach is that the beach itself is made up of white shells instead of sand. Conchal is ideal for snorkeling as it contains a variety of coral as well as marine life. To get to this beach, you must take a 15-minute walk across Brasilito. However, two resorts have their private access to the beach, the Westin Conchal, and the W Costa Rica. Conchal beach is a perfect place to relax and swim as the weather in the area is sunny almost year-round.
Just north of Conchal Beach, you will find Flamingo Beach. This beach is one of the most family-friendly beaches in Costa Rica as it has soft waves and is located in a highly developed area. Flamingo is known for its lovely sunsets, which can be seen from the hotels and condos in the area. This beach is also famous for its fishing, sailing, and diving.
Manuel Antonio is considered by many to be the best beach in Costa Rica. Located in the province of Puntarenas, this national park has four amazing white sand beaches with clear turquoise water. Since the park is filled with wildlife, as you walk from the park's entrance to the beach, you will have the chance to see a variety of animals including monkeys, sloths, and iguanas. Manuel Antonio beach is a great place to explore, as there are several hiking trails you can hike through.
Are you into surfing? If so, Tamarindo is the beach for you. This touristic beach in Guanacaste is known for its waves, wildlife, and nightlife. Tamarindo has tan sand and bright blue waters. Due to its proximity to Las Baulas National Park, if visiting between October and February, you might get the chance to see leatherback sea turtles swimming around. After a long day of surfing and relaxing on the beach, head over to the town of Tamarindo and check out all the dining and nightlife options they have to offer.
In the Nicoya Peninsula, south of Guanacaste, you will be able to find the beautiful beach of Santa Teresa. Although slightly difficult to get to, Santa Teresa is the perfect place for surfers and yoga enthusiasts. If you are looking for a secluded white sand blue water beach, this is a great place for you.
---